Mexico City, Day 14 - Saturday
I revisit Coyoacán by riding my bike, and then finally visit La Casa Toño. Well worth it.
Return to Coyoapán
I rented a bike from EcoBici - and rode to Coyoacán for the day.  I thought Coyoacán was the same place that I went with Anagram, but it's different.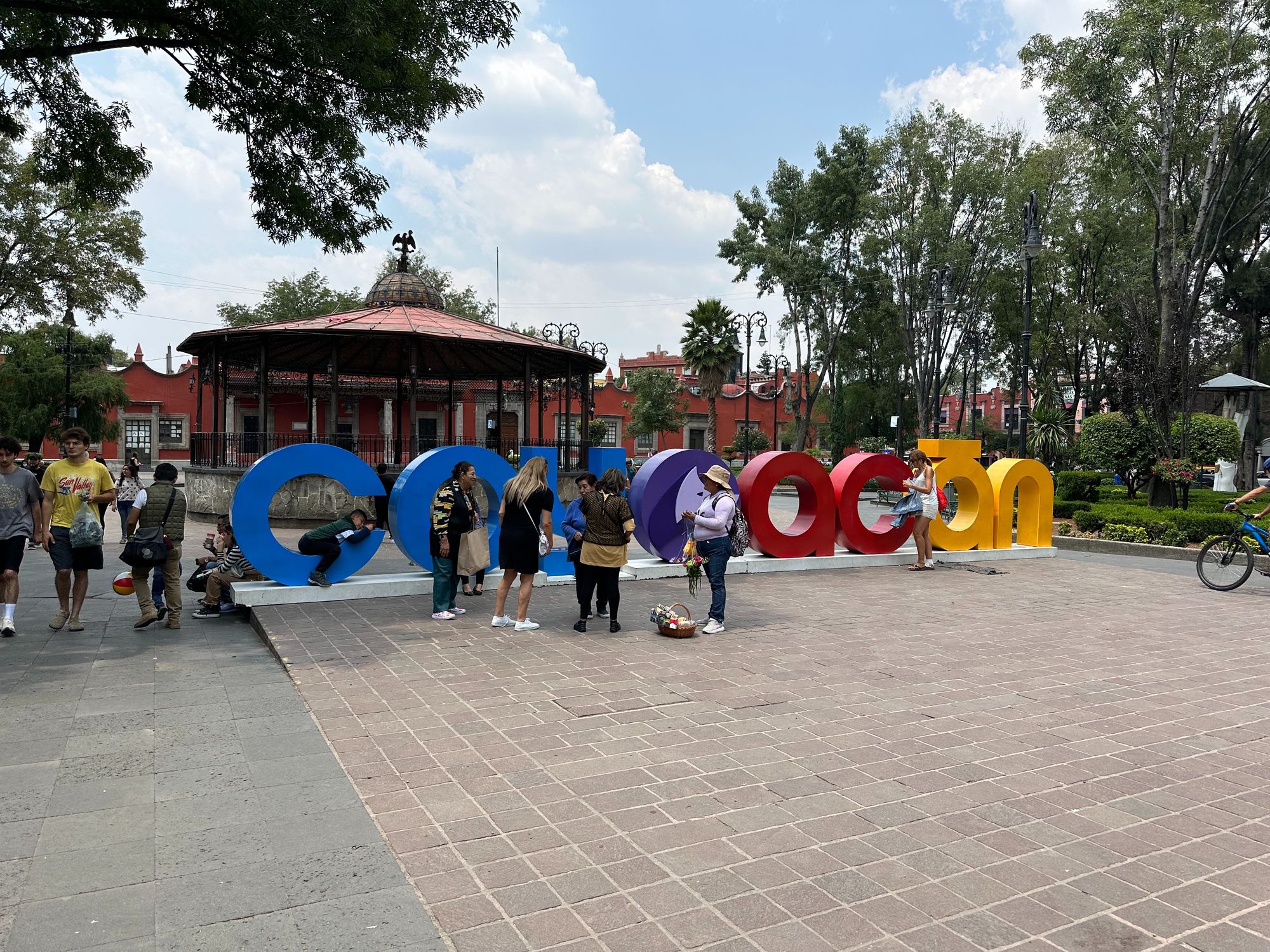 With Anagram we went to the Plaza San Jacinto, about a 22-minute bike ride from the downtown area of Coyoacán.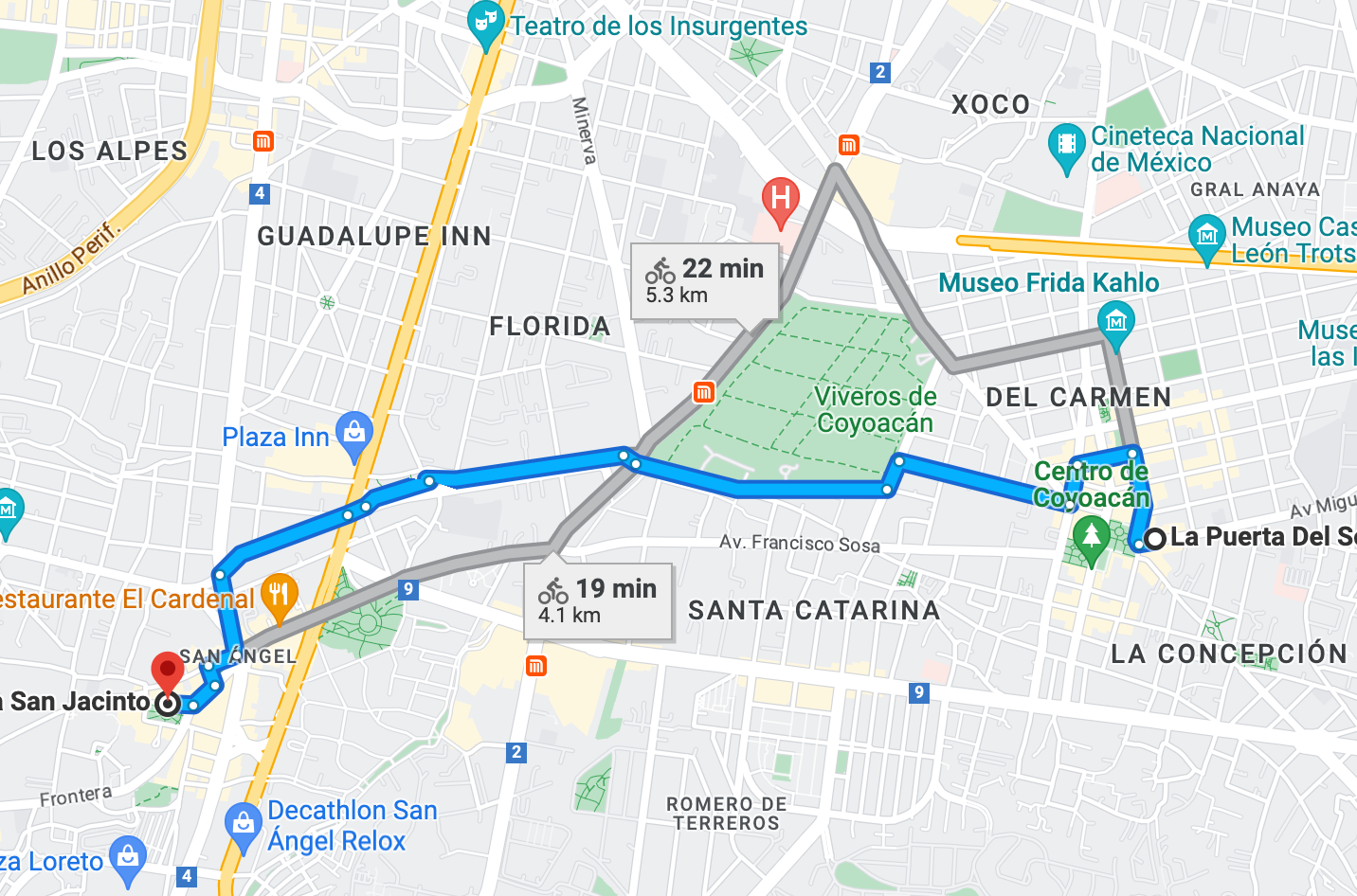 But back to the bike ride.  The public bikes are great for short rides, but it was a little weird for a long haul. It took me 44 minutes to ride 5.6 miles. The limit is 45 minutes, or you get charged extra.
On my ride I was shocked to see a Radio Shack.  I can't believe they are still in business anywhere!  I did not have enough time to stop, and I could not imagine what they would be selling but there you go.  When I was a kid RadioShack's were as common as McDonald's.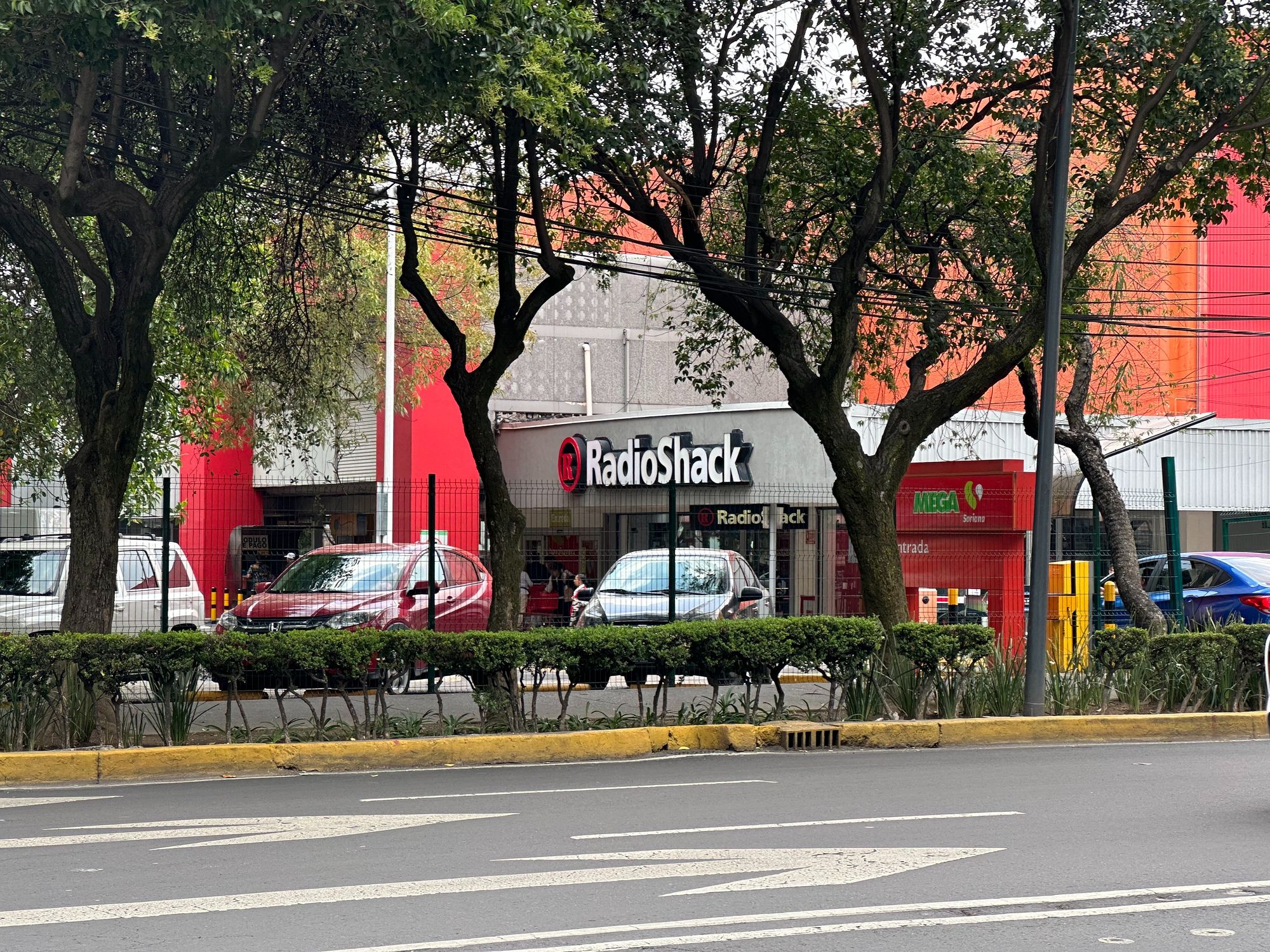 When I finally got to Coyoacán, I parked my bike.  It is crazy how many bike stations are around town and how many bikes.  There always seems to be one within a few minutes' walk of where you are.  I found a "puesto" selling elote.  The elote I had was a cup of spicy corn, mayo, lime, and spices.  It was delicious.  Can't believe I didn't take a picture of that.  I found the cantina where I had drinks with the IH students, La Puerta Del Sol de Coyoacán.  It's right on the main plaza.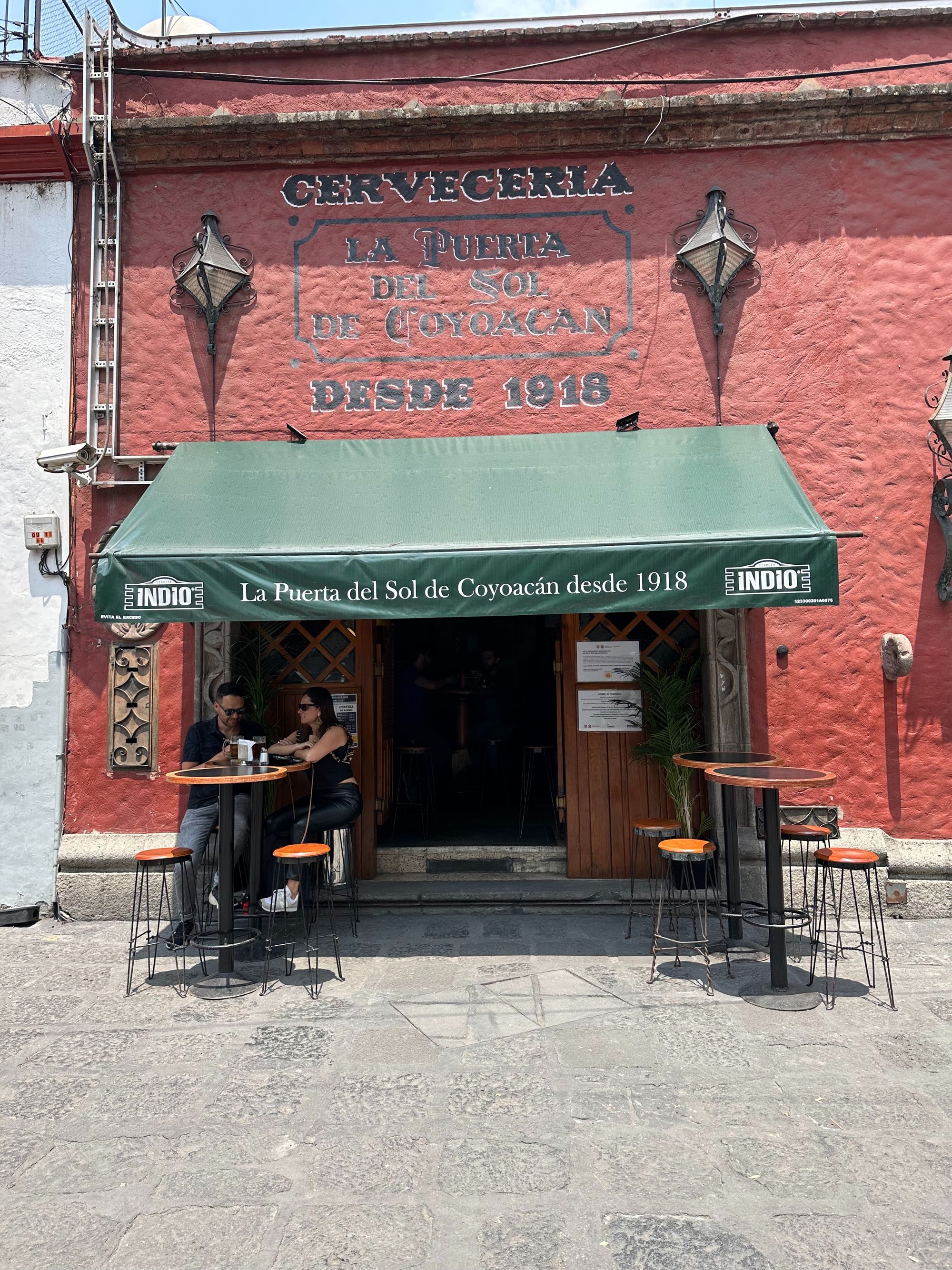 I walked around and checked out a lot of shops and went back to the market and found the Tostada place where we ate.  Sometimes, I have no trouble understanding people and other times I feel like I'm still on another planet.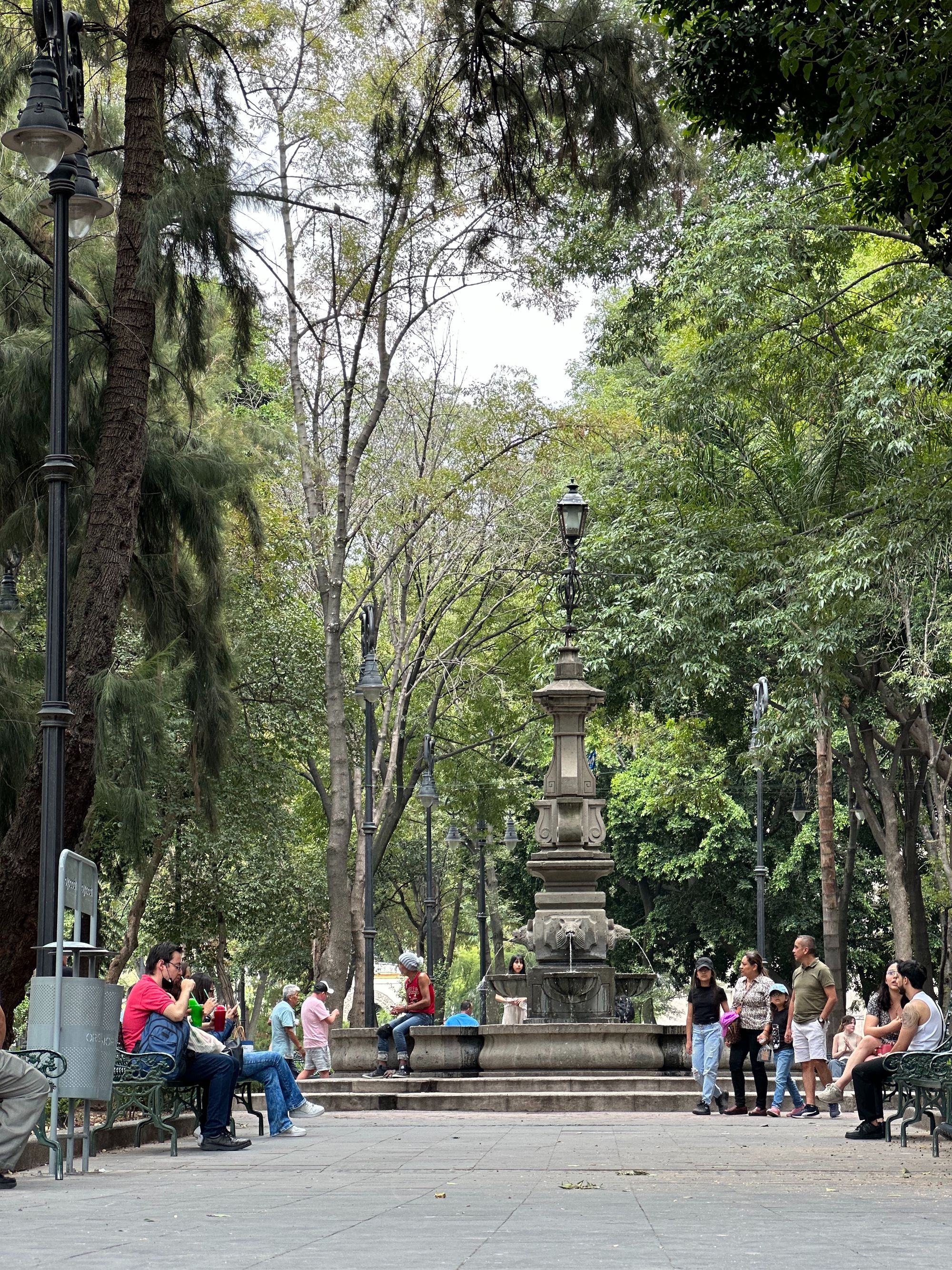 I discovered that the TuriBus makes a stop by the park, and so rather than ride back in the heat of the day, I hopped on.  I was pleased to realize I could follow 80% of the recorded Spanish guided speech.
There were many times the trees were so low that that branches came right into the seats.  There was a line around the block for the Frida Kahlo Museum.  We passed a group of people filming a music video.  It was entertaining to watch.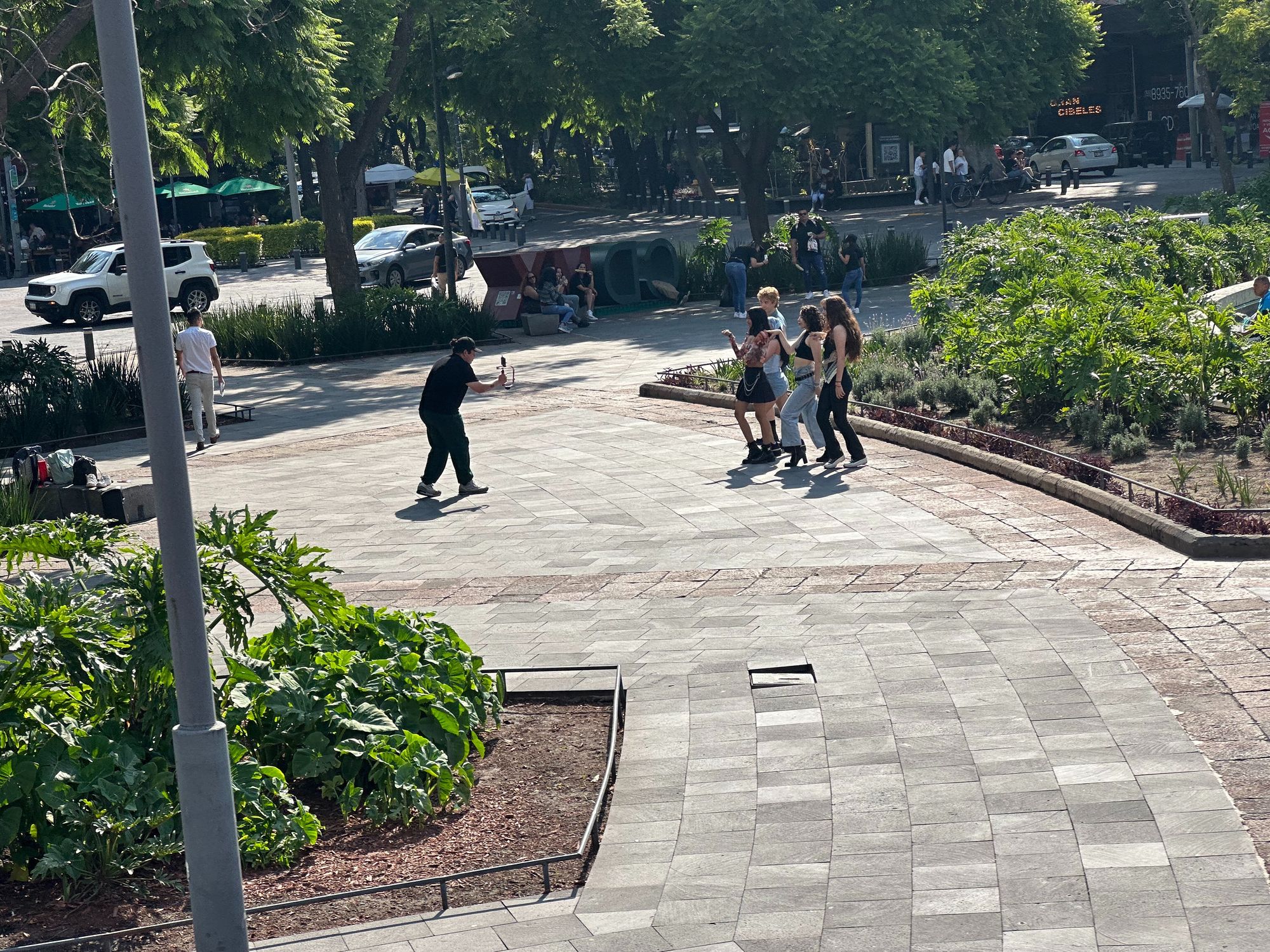 Dinner
So, with no bike to worry about, and the TuriBus having a stop 5-minutes from La Casa de Toño, I hoofed it over there and got a ticket then waited in line.  They have two locations about a block apart and both were packed.
While I waited in line, I read Spanish food reviews of what to order, which I'm glad I did because I would not have known what to do.  Although they use the same names, like Tacos, Tostadas, and Quesadillas, what you get might be very different than what you'd expect if you are expecting "Mexican" food from America.  I followed the reviews advice, and also cut my order in half.  It was still way too much food.  I had horchata and mineral water to drink.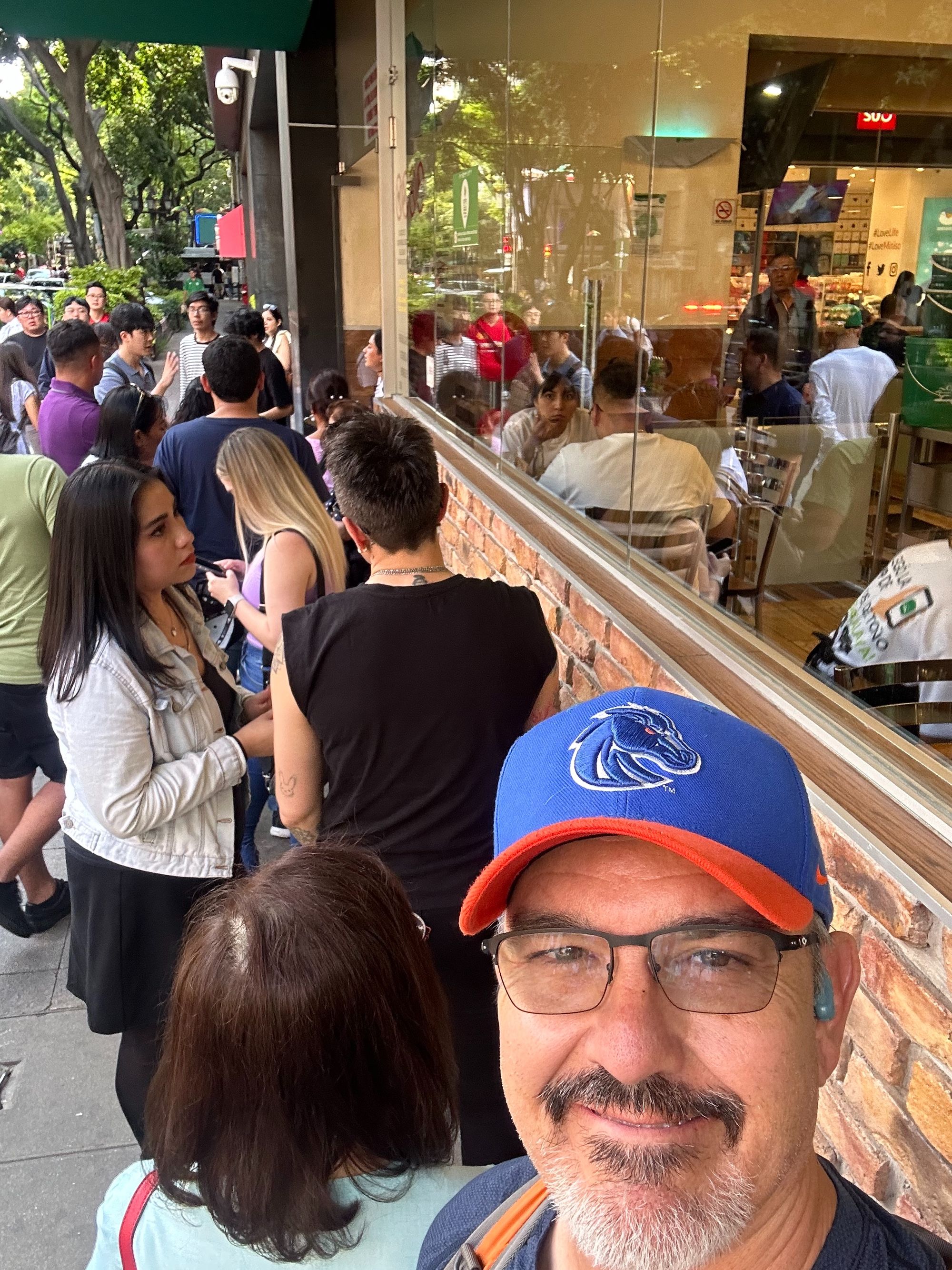 First, they brought out chicharrones and Guacamole.  Chicharrones are basically fried pork rinds (no corn chips!) The Guac was excellent.  Then I got a quesadilla and two types of Sopes.  The Sopes are a form of Tostada, but the corn tortilla is soaked in flavorful been sauce. They are to DIE for.  The corn flower tortilla is then covered with refried black beans, add lettuce, shredded beef, cheese, and finally crema.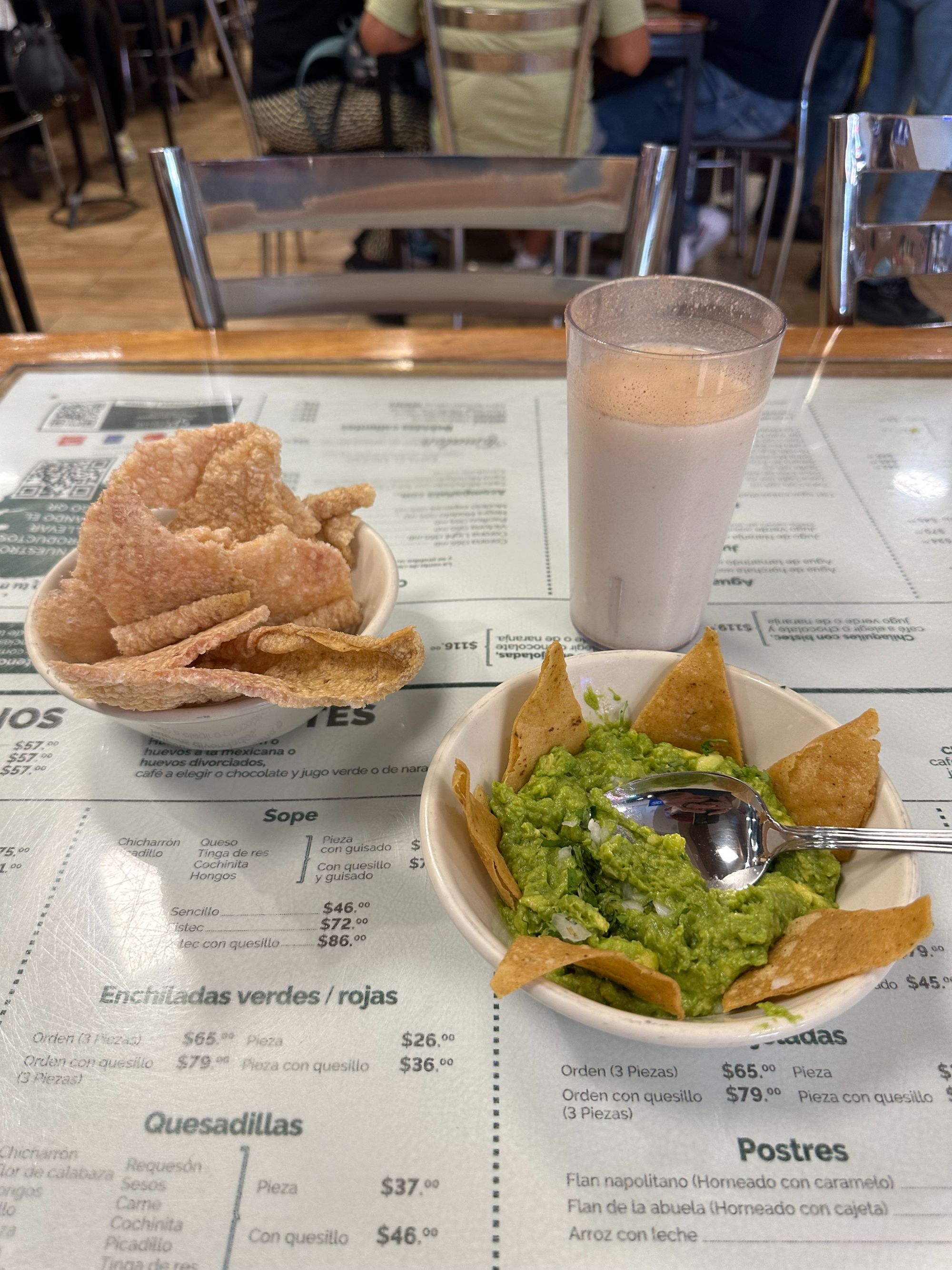 I got a sope of chicken, and one of beef.  (One would be enough) I also got a quesadilla with mushrooms, and it was amazing as well.
The food was not as cheap as the Tostada stand in Coyoacán, BUT it was much cheaper than most of the restaurants around here.  For example the entire meal for six people with tip at Coyoacán was like 600 pesos.  My meal at Toño was 340 pesos.  However, the quality of the food was much better.  I see why there is always a line.  La Casa de Toño is excellent quality at a terrific value and the staff hover like bees.  You never have to wait for attention or service.
My only regret is that they are mostly young and speak Spanish so rapidly that it was incomprehensible to me.  I would still like to be able to be casually fluent in Spanish.