Mexico City, Day 17 - Monday
Want to get around CDMX? Try a bike!
Ride a Bike in CDMX with EcoBici
Well, I love my Brompton and it is definitely more fun to ride than a rentabike, but I do have to worry about it when I get somewhere. I often fold it up and bring it with me.  Which is okay, but not great.  If only there was some way I could ride to a place, and just leave a bike... oh there is.  EcoBici!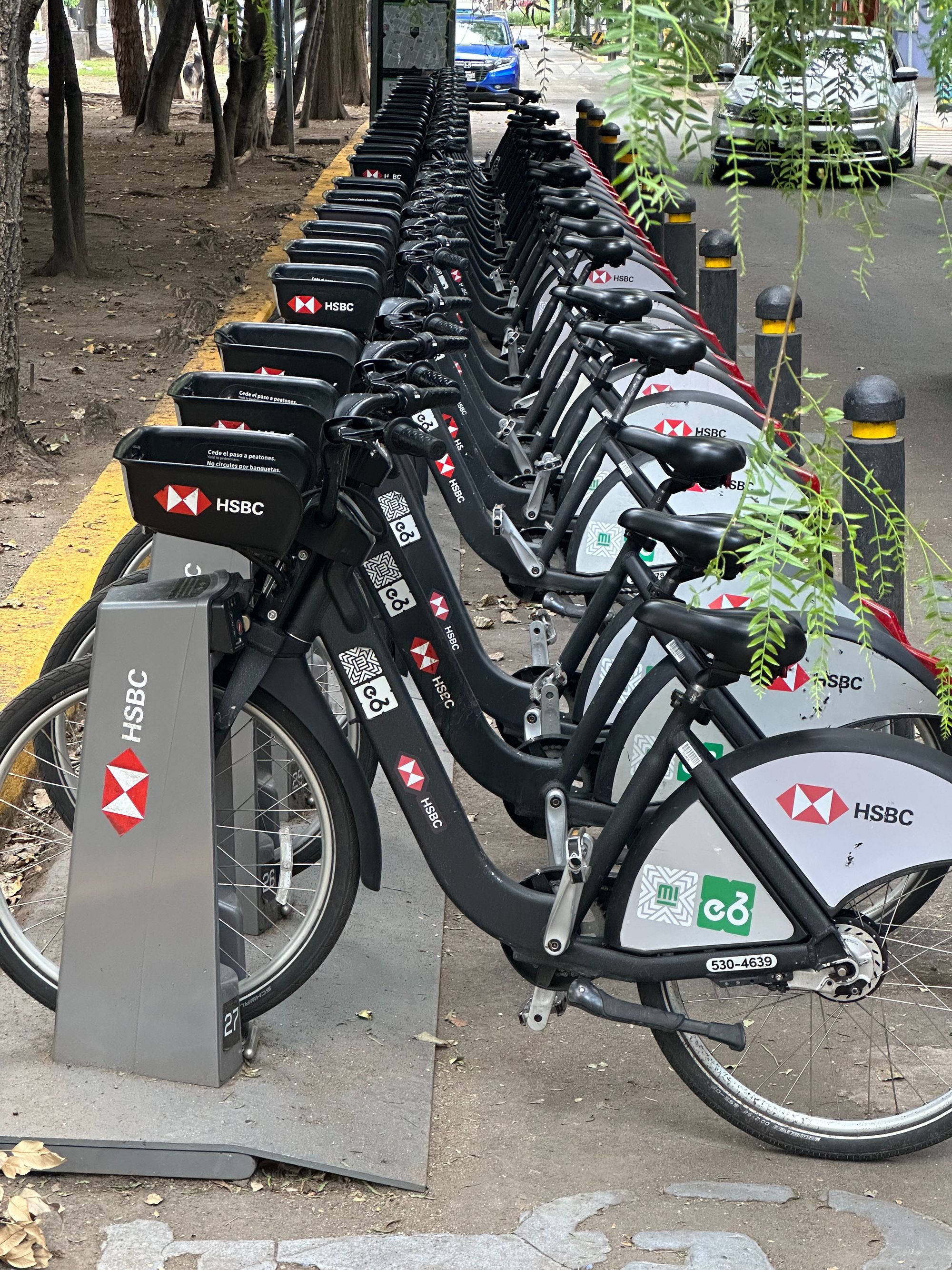 Sponsored by the bank HSBC, these things feel like they are everywhere.  I mean, just look at all the bike docks in Condesa.  It does not cover ALL of metro Mexico City... just the parts you want to be in.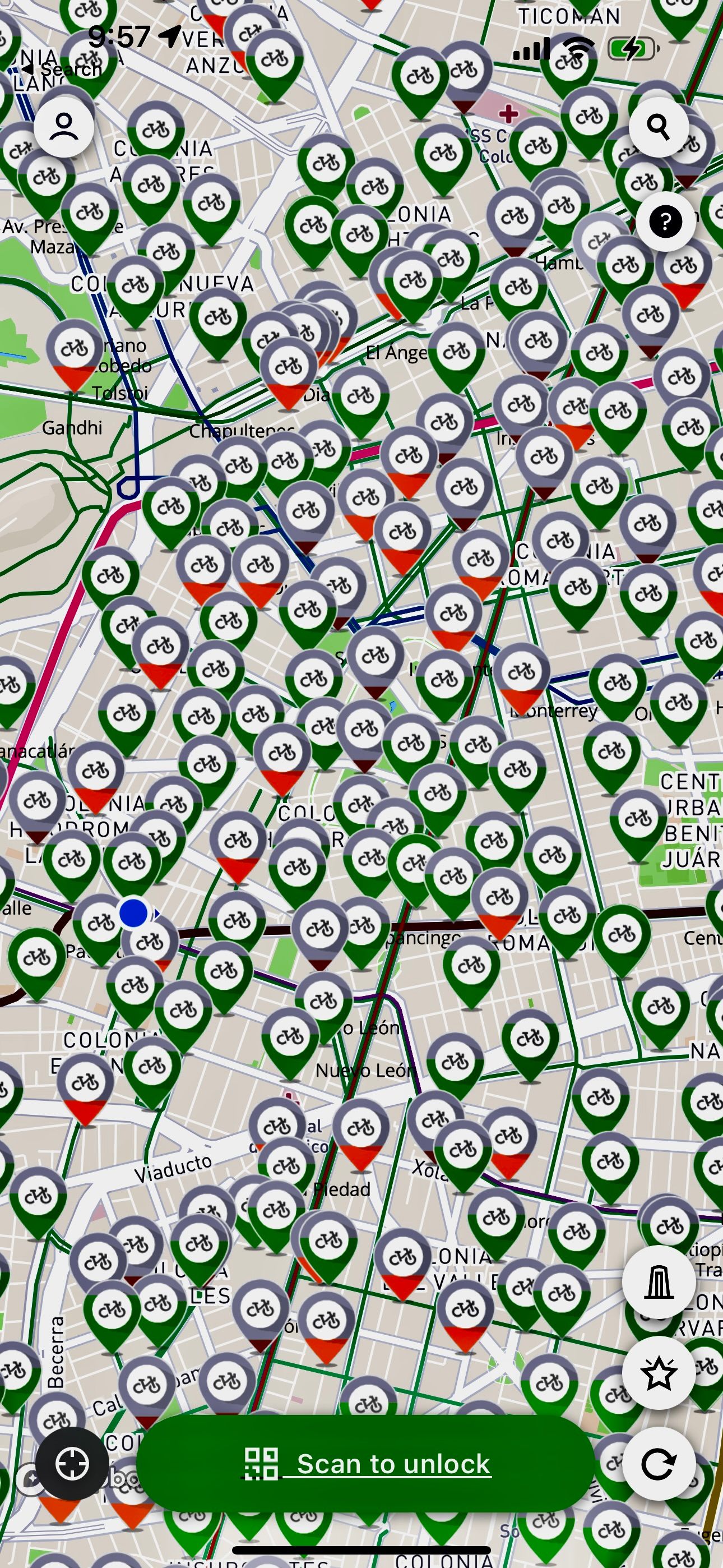 Bikes have a 45-minute rental limit, (they charge a few pesos for time over that) but 45 minutes is plenty of time to get just about anywhere in the zone where these work.  What's more, a subscription?  Is like $25... a year!  I made the mistake of spending $110 for a single day, because I don't need a year... Then I realized I'd wasted $110.  The year was the best value by far.
Use it 5 times in the next 16 days and it's paid for itself.  And the beauty is, I can take it to say Walmart, shop, then pick up another bike.  You see people on these things all the time.  It's not like those weird lime scooters I see in Phoenix and other cities.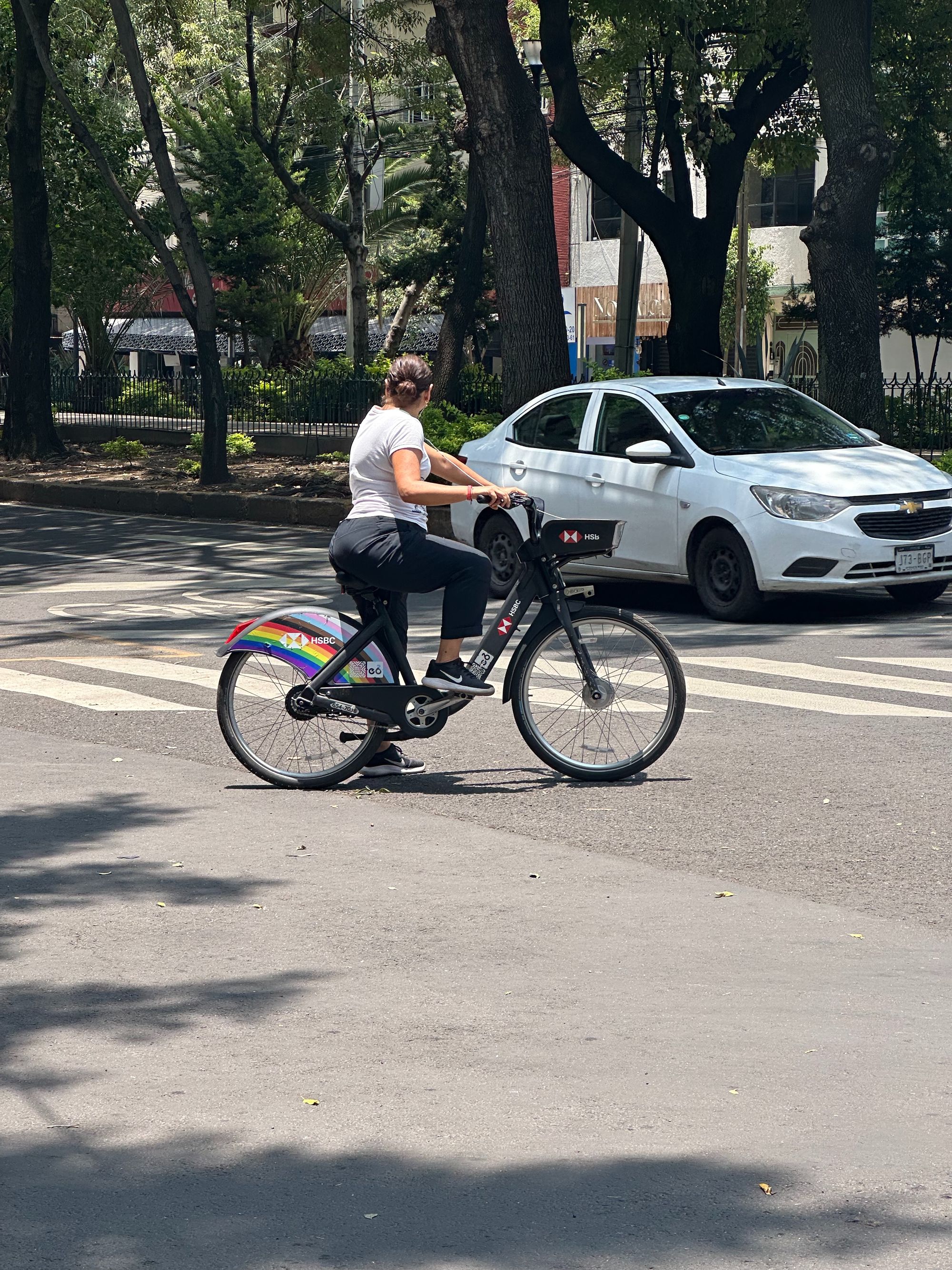 The app is really well done and it works great.  The best part is there's a dock right near where I'm staying.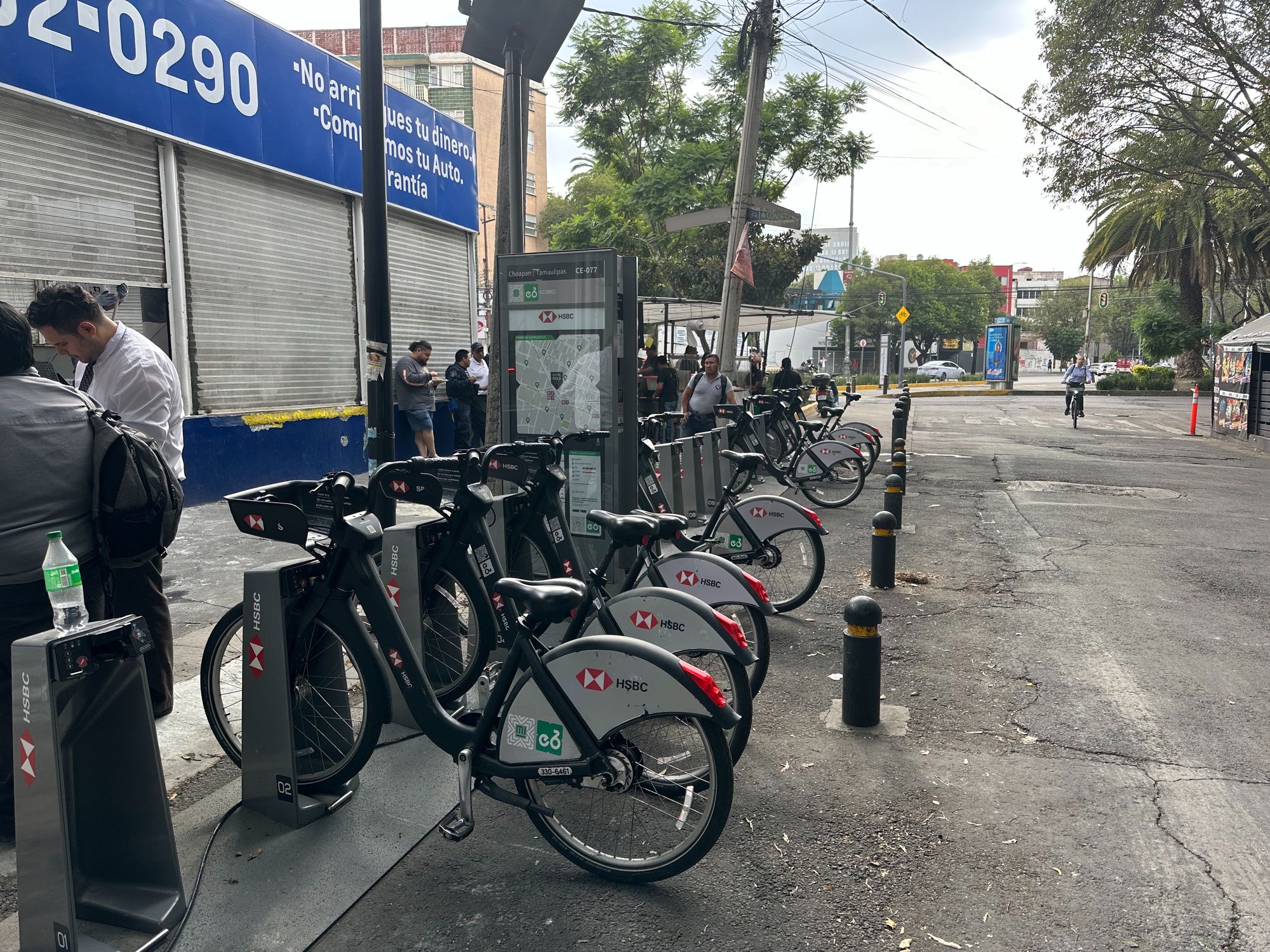 You use the app, scan the QR code and it unlocks a bike.  When you are done?  Jam the bike back into the dock until it locks and walk away.  Using this, I rode over to La Casa de Toño, dropped off the bike.  Got in line.  Ate, then rode home.  Sometimes it can be a bit scary when there's no bikes in the docks, or every dock is full.  But so far, I have always found another bike, or an open dock about a block away from where I am.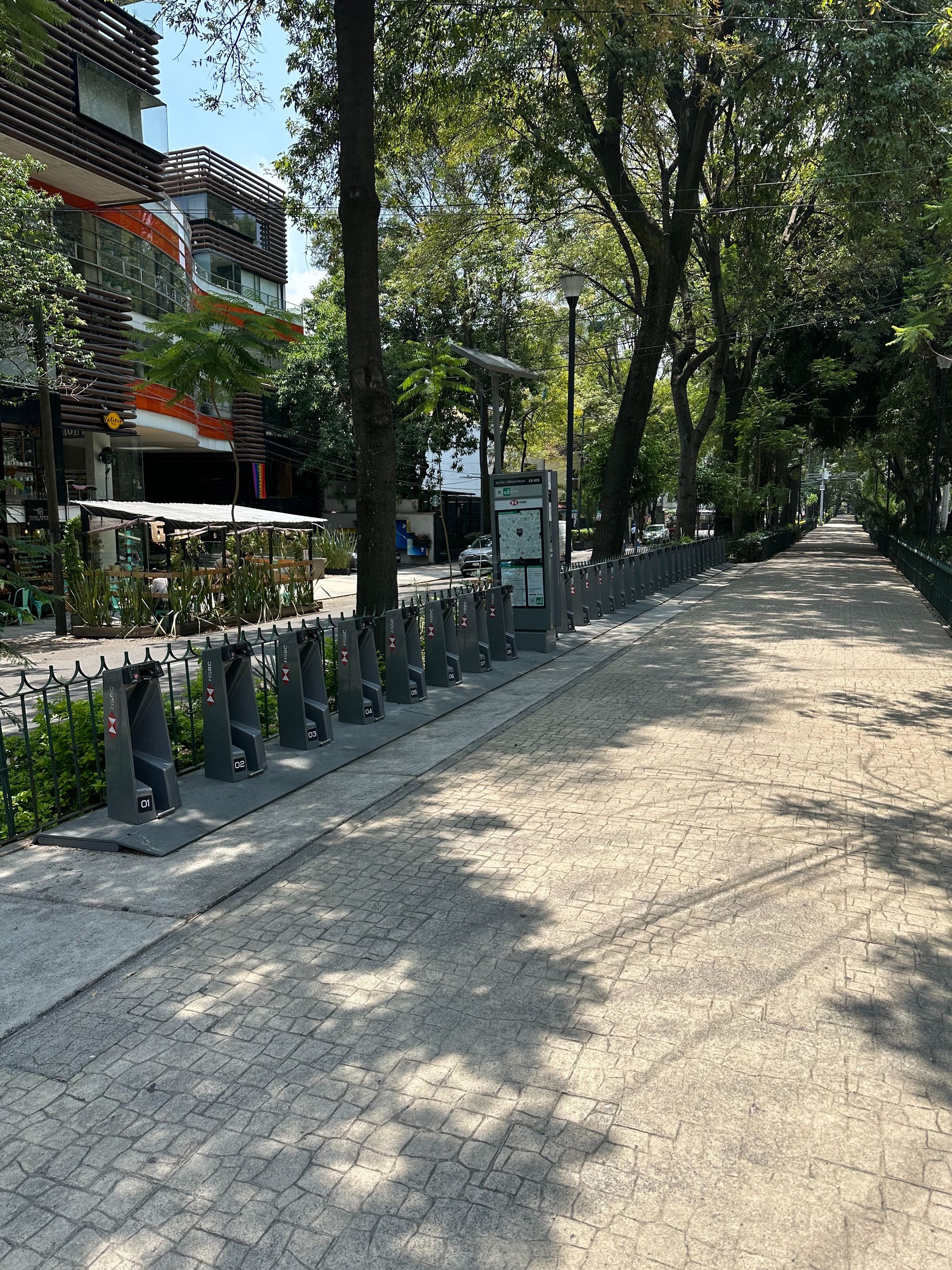 Plenty of room... not bikes... unless you walk a block or two away.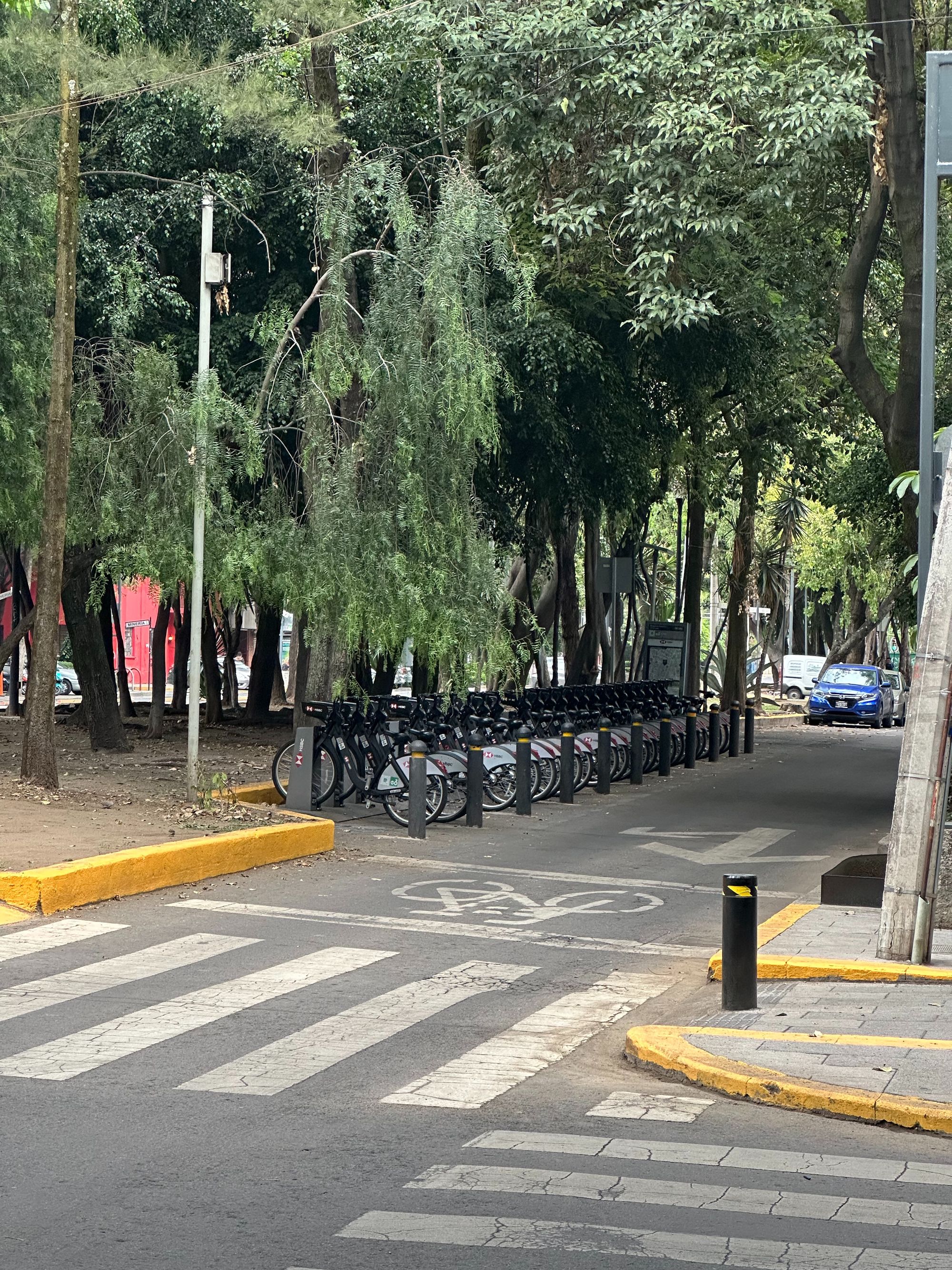 can't recommend the EcoBici program highly enough.  With the Bicivias (dedicated bike lanes), so far Mexico City is the most bike friendly place in the world as far as I know.