CDMX, Day 24 - Monday
Back to school, and lots of eating. Everyone was dragging after the weekend and I finally caved and had some American food.
Man, I was hungry this morning, so I stopped by Pasteko on my walk to school. I tried the Paste's.  They are the same thing as English Pasty's but with a Mexican twist.  According to the shop, this is the traditional food of Hidalgo.  I remember in England they said the same thing.  They would cook the pastry for the miners, so it was easy to eat without making a mess.
I had the Classico (which was excellent) and the Chorizo with Queso - which was also great.  The package came with two pastes and a fresh ground coffee which was great.  I wanted protein and grease, not sugar.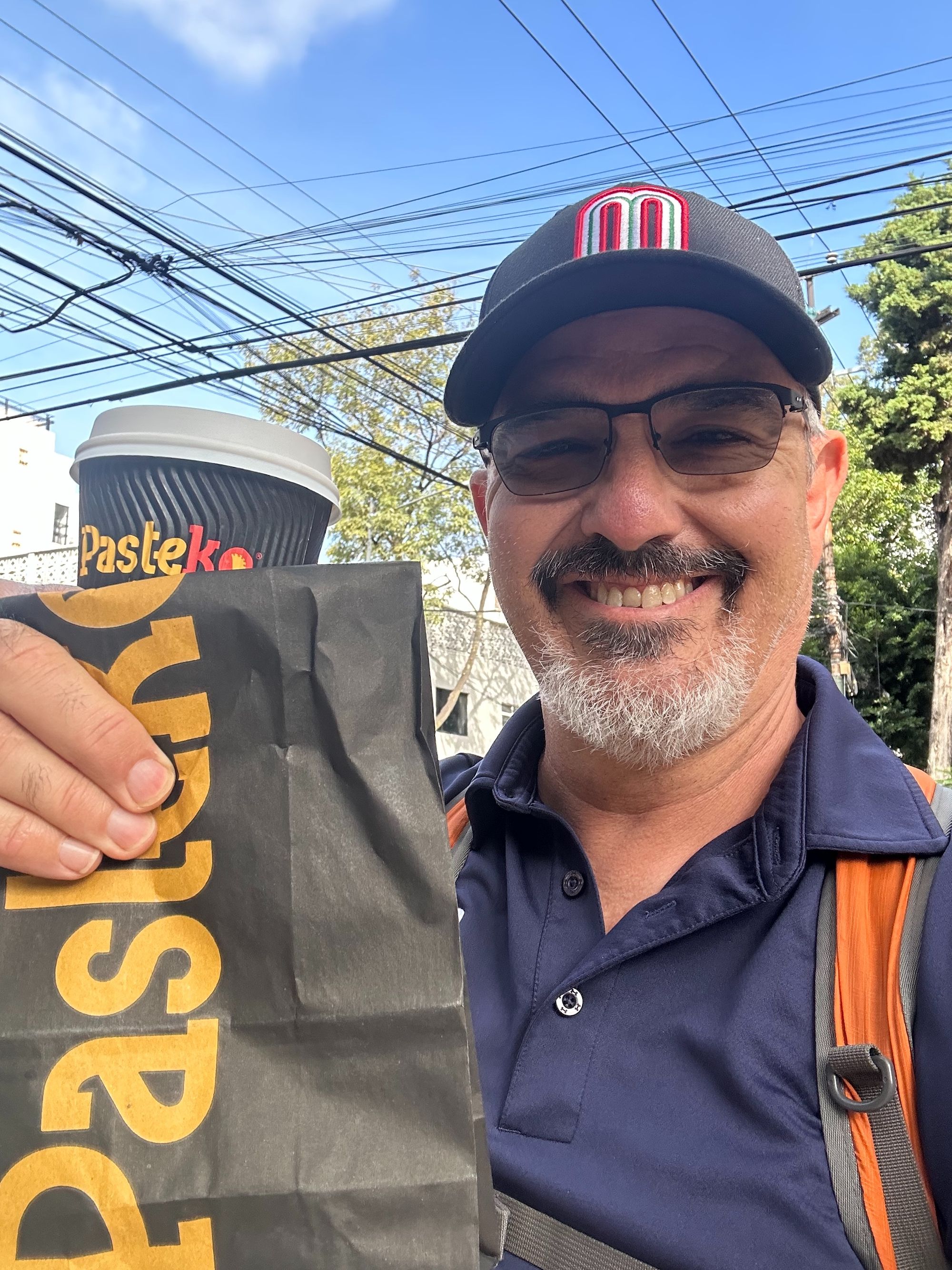 I don't know why but everyone was dragging in class today.  We started working on imperatives, which usually show up in slogans.  Elé, Sam, and I were just zombies.
We played some "Simon Dice" (Simon Says) and then "Piedra, papel, y tijeras" to practice imperative.  At lunch I managed to find some street tacos for 14 pesos for two! A group of American's were standing there eating them alongside a group of locals, so I grabbed a couple and a soda.  If figured if Americans were eating it, it would be safe.
Finally, after class I was craving a burger.  So, I went to Tennessee Jacks and got one of the best burgers I've had anywhere.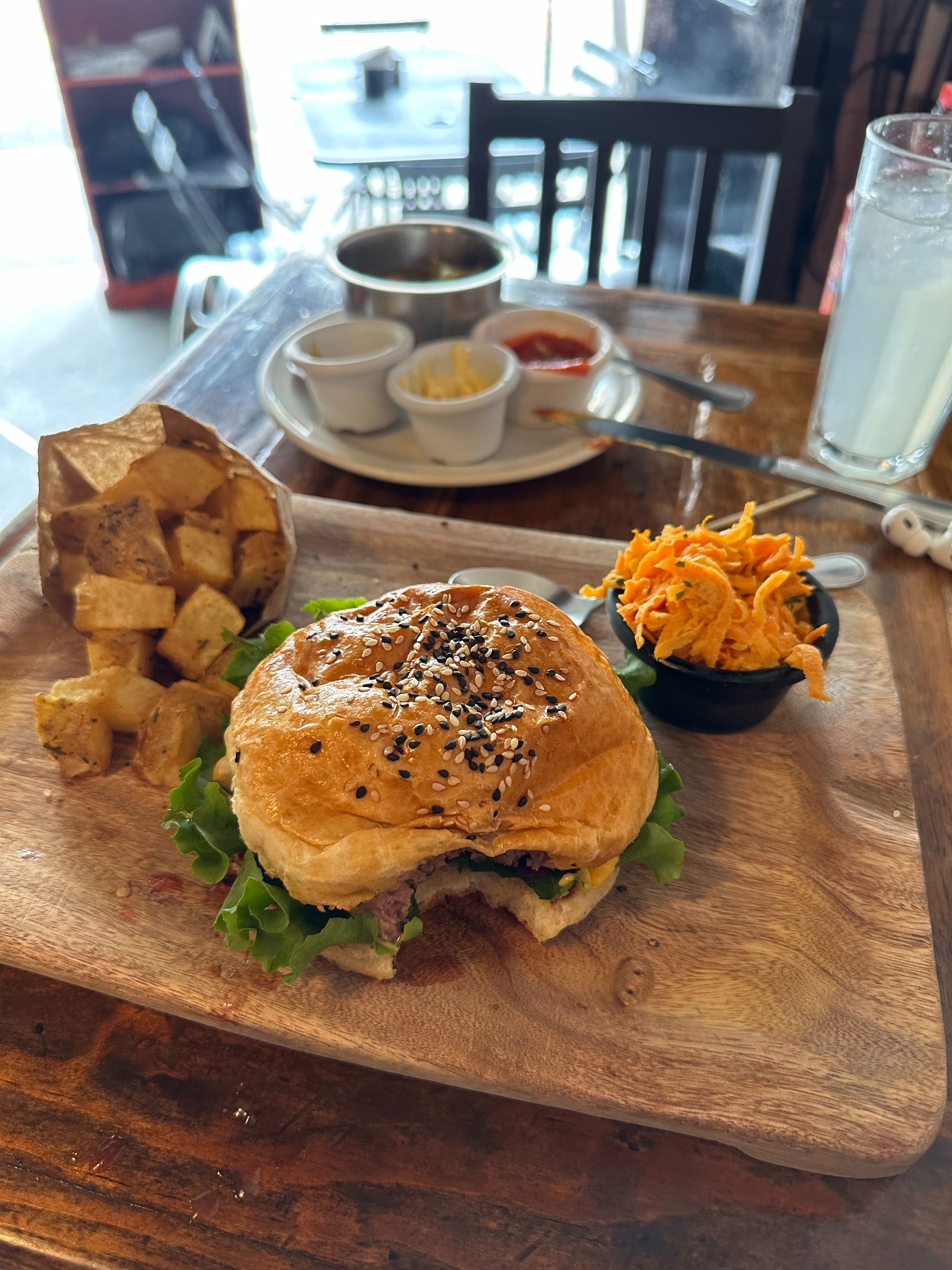 It was perfectly cooked, and the potato squares were excellent.  I then headed back to my apartment and joined conference calls the rest of the day.  I bought a bag of totopos (corn chips) at Oxxo, and made nachos for dinner, cooking the last of the meat I bought.
It was funny, I tried to use Google, and then Bing to figure out how to cook the package - they both said it would take like 2-4 hours in the oven.  So, I asked Marcela. She could read the super tiny print on the package, and she was like, "No just put it in a saucepan." I did and it came out great.  I don't know why I ate so much, but I was hungry the entire day.
Finally, I focused on watching Spanish movies and looking up vocabulary.   I was gassed and fell asleep early at 8:30 PM.
It is hard to believe that I'm leaving on Saturday. The time has flown by.