CDMX, Day 19 - Wednesday
History museum, Pollo con Mole, and listening practice.
Kevin and I went to the Natural History Museum after class.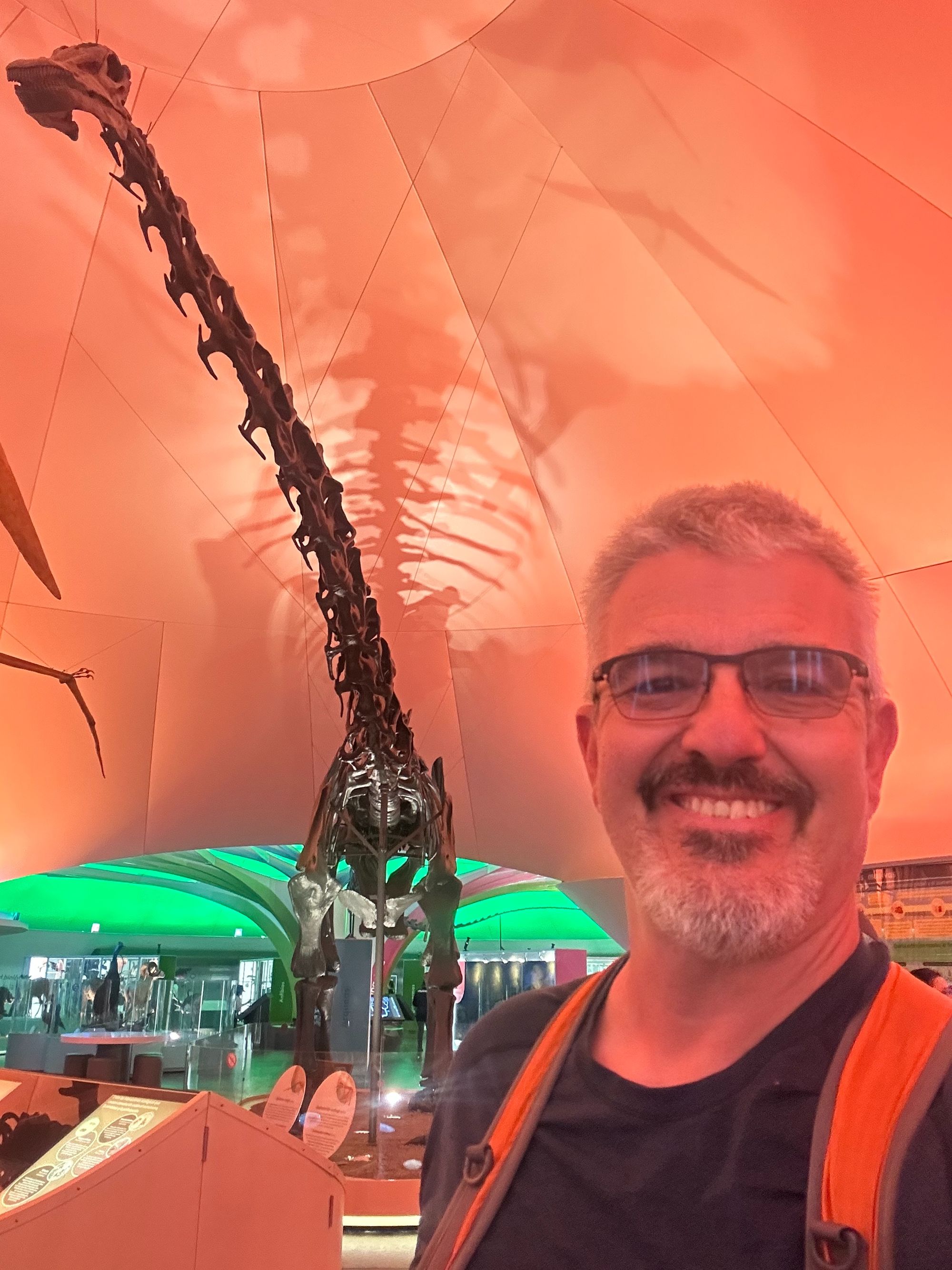 It's always nice to have a photo of a dinosaur.  They are doing a major renovation on the place, and only three rooms were open.  It struck me as interesting - after watching some of "The Last of Us" and listening to the audio book of song of the cell, we all think of plants and animals, but Fungi are not plants or animals.  And places like Natural History museums don't really reflect how weird or strange they are.
After popping around reading science in Spanish... we walked toward another museum but got distracted by food.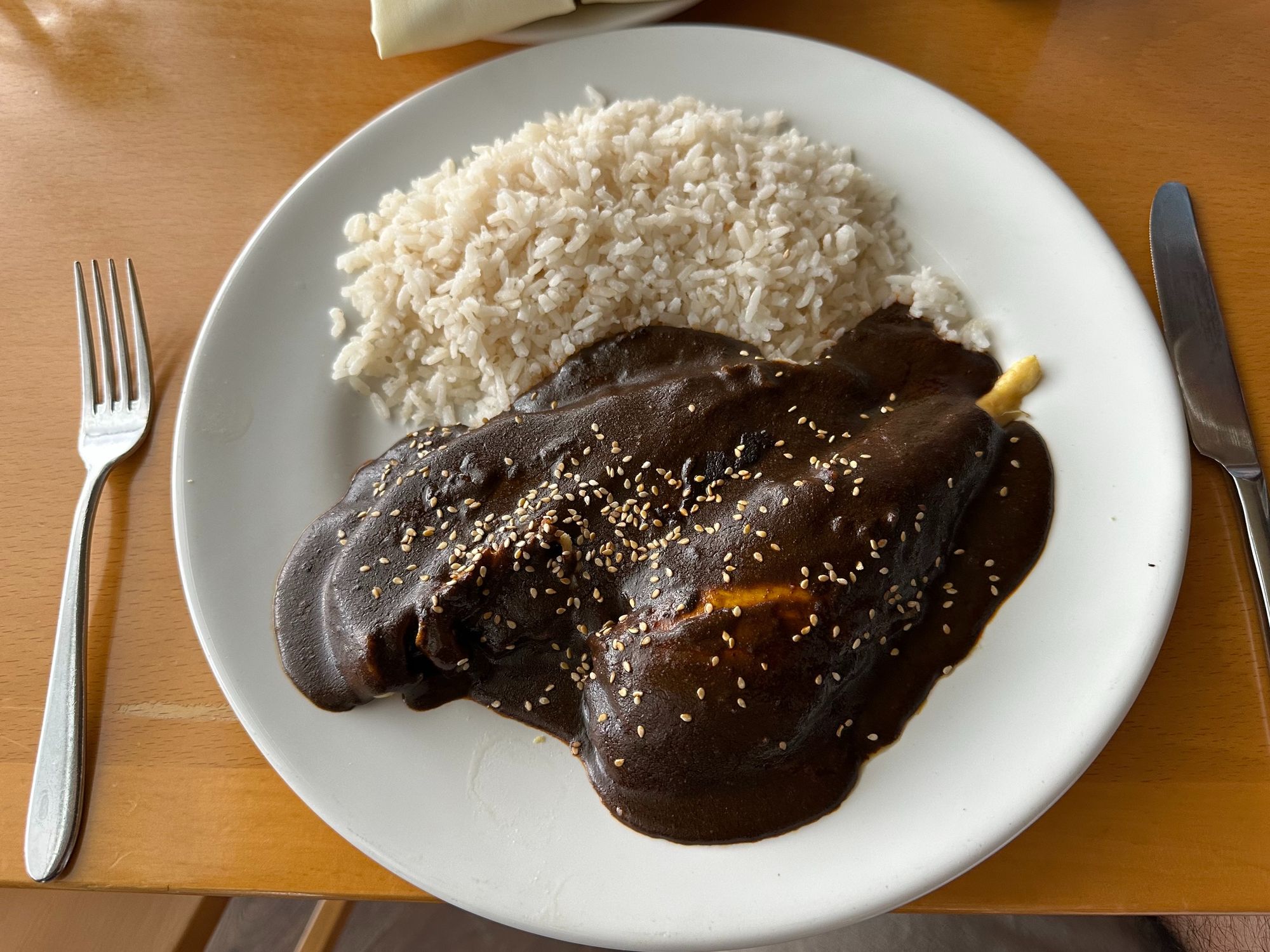 I had chicken and mole with rice.  It was shockingly good. I did not expect the food at a public park restaurant to be as good as it was.
Kevin is a really fun guy to hang out with.  We don't speak Spanish (he's just beginning) but we have so many topics in common that it is great to spend time with him.  He was a leader in the Man-Kind project, a program to help guide more mature and productive men, and he's the only other person I know who has A) heard of the book Iron John by Robert Bly, but also B) read it. We spent a lot of time discussing the merits of the four-quadrant model of maturity. It's good stuff.
After the rainstorm passed, Kevin and I took an Uber back to the school and I walked back to my apartment.  I spent the rest of the night watching cartoons in Spanish - "La Leyenda" shows are great because they are loaded with sayings and quips.  Tonight, was extensive learning mode. I didn't take notes or pause the episodes, I just watched two of them.
Getting the Gist
I feel like I'm starting to get the hang of hearing Spanish. Still not great, but filming a tour guide, then adding subtitles to the video and listening to it again - it hit me that I really understood more than I was giving myself credit for.  I'm so focused on what I don't understand that I undervalue what I do.
I am going to try to make a conscious effort to be more relaxed about it.